IMAGINE Roadshow - Paris and Moussy-le-Neuf
The two-days Roadshows event organized as part of the INTERREG ENO IMAGINE programme took place on September 14th-15th, in the 15th district of Paris and in the city of Moussy-le-Neuf.
This event highlighted the two social incubation models led by the Action & Transition association (Social Governance) and the city of Moussy-le-Neuf (Social Land Management), both pilot partners of the IMAGINE programme.
The first day, organized in the 15th district of Paris, started with an introduction speech at the 15th district city hall, before delving into the details of the Parisian pilot and its results.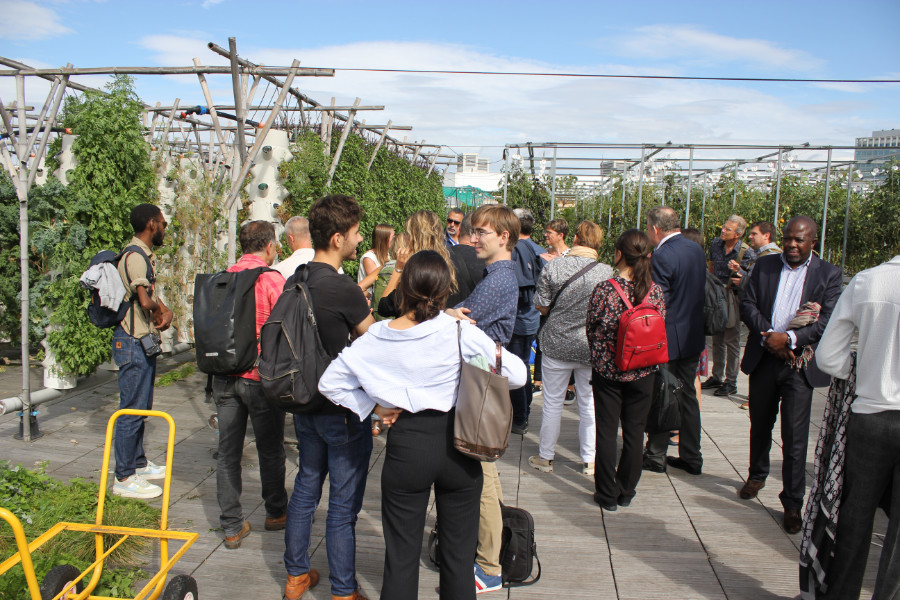 This day continued with a visit to the Nature Urbaine gardens, the largest rooftop farm in Europe located on the Paris-Porte de Versailles Exhibition Centre. Participants were able to discover the rooftop market garden that will eventually occupy an area of 14,000 m² on which more than twenty market gardeners will produce, in season, more than a thousand fruits and vegetables every day, from some thirty different species, grown without pesticides, respecting the cycles of nature, in the heart of Paris.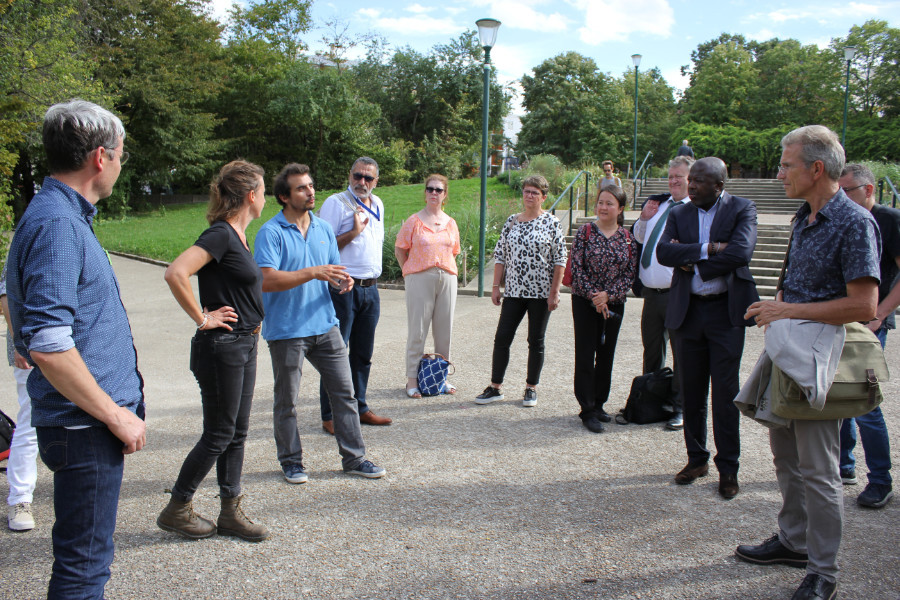 In a second step, a presentation was held in Georges Brassens Square about the trainings offered to NEETs in the maintenance of green spaces, the creation of new groves, planting of flowers and tree care.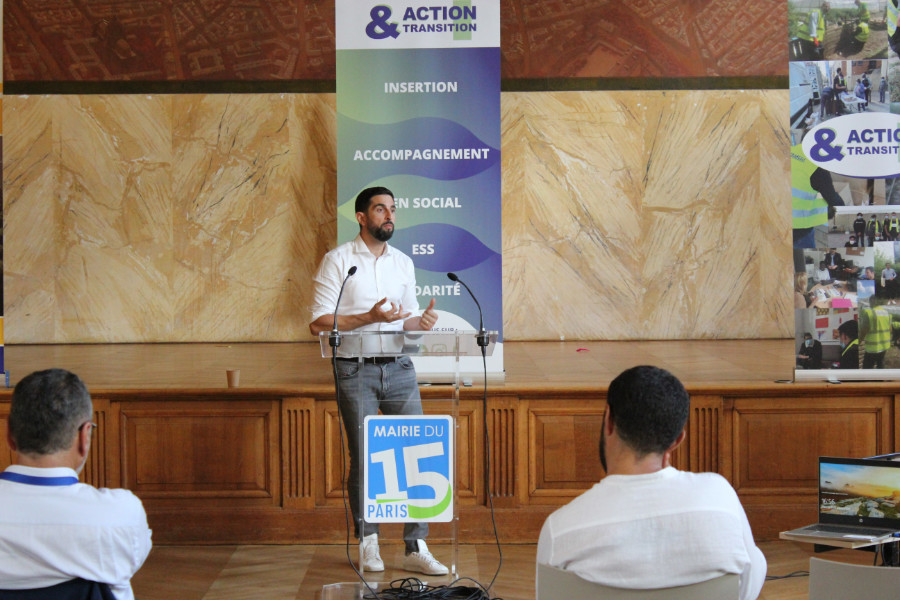 Finally, the first day ended with a presentation by Synergie Family, a partner of Action & Transition, involved in the development of socio-educational activities for children, young people, and families with the aim of promoting personal development of the individual. Their ambition is to provide innovative solutions, use the best of technology, educational sciences, and personal development, reveal talents and incubate dreams.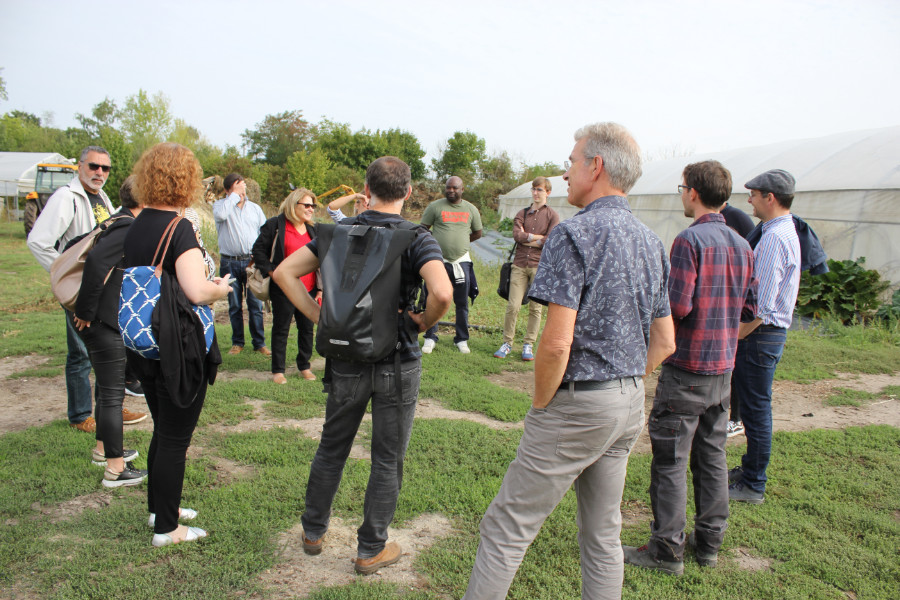 The second day started with a visit to the site of Conflans-Ste-Honorine, where the association Equalis, a partner of Action & Transition, offers comprehensive welcome and support - access to rights, housing, professional integration, care, psychological or material support, cultural and leisure activities, etc. - with the aim of giving people in difficulty their full place and their social role.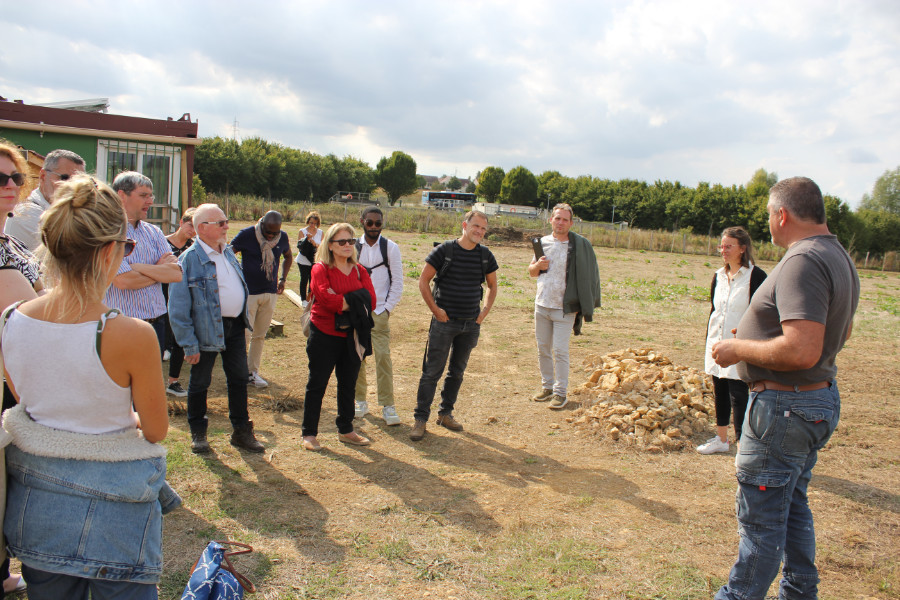 The day continued in Moussy-le-Neuf, with a welcome speech by the mayor, a feedback from the pilot, and then a visit to the land made available by the city to the market gardener, where vegetables are produced in short circuit that feed the school canteen and the direct sales boxes to the inhabitants.
The day ended with a presentation by IFAC 95, of the work of NEETs in Moussy-le-Neuf and the guidance reserved for the various days of gardening internships that took place.